Industri
:
Teknologi Informatika / Komputer
Jenjang Karir
:
Manajerial
Pendidikan
:
Sarjana (S1)
Fasilitas & Tunjangan
:
Bonus/Insentif, BPJS Ketenagakerjaan, Telekomunikasi, Asuransi Kesehatan, Medikal
Tentang Pekerjaan
To identify, develop and manage the end-to-end lifecycle of cloud (IaaS, PaaS, SaaS) offers against offer initiatives for an offer portfolio. Working with relevant groups across the Ideas, Solution Definition, Build and launch stages to maximise awareness and demand on the offers. Ensure profitable Cloud market share growth for telkomtelstra through; new product development and enhancements, life cycle and exit management, cost & capital expense management and the meeting and continuous improvement of customer requirements and experience.
Job responsibilities:
Identify, develop and manage of the end-to-end lifecycle of cloud offers against the offer portfolio and ensure its profitability.
Deliver on all overarching collateral executing the 'go to market' plan for the cloud offer roadmap.
Position and differentiate cloud offers in the marketplace through competitive analysis and analysis of market trends.
Create business plans development for multiple segments, forecast sales volumes, market penetrations, mix and work with pricing to achieve planned contribution margins.
Interface with multiple groups, nationally and globally, to develop new cloud offers and modify or bundle existing offers.
Provide services to transition offers from development to launch.
The conduit position to the Telstra and Telkom offer marketing teams to ensure offers are aligned and existing assets are leveraged.
Leverage on Market Research and NPS measurement into consideration for cloud and collaboration offerings.
Ensuring cloud offerings have a positive outcome on customer advocacy.
Must comply with Company Business Principles, Values, Code of Conduct and policies & procedures.
Core capabilities:
Minimum 8+ years experience in a product or marketing role, preferably in ICT
Four year college degree from an accredited institution, preferable overseas graduate
Demonstrated leadership skills and experience in leading a successful team
Knowledge of cloud solutions.
Strong knowledge of the telecommunications industry
Strong communication skills, both written and verbal including proficiency in English language
Proficient in Microsoft Office applications – Word, Outlook, Excel etc.
Ability to manage multiple tasks while maintaining attention to detail
Having a good Customer focus, winning culture, team work and accountability.
Stakeholder relationship management skills
Tentang Perusahaan
Telkomtelstra is a joint venture between PT. Telekomunikasi Indonesia (Telkom Indonesia), Indonesia's largest telecommunications operator, and Telstra Corporation Limited (Telstra), a regional leader in enterprise services. Leveraging the strengths of both Telkom Indonesia and Telstra, we bring an unparalleled combination of deep local market expertise and global managed solutions experience.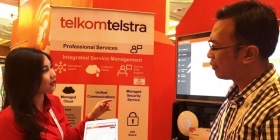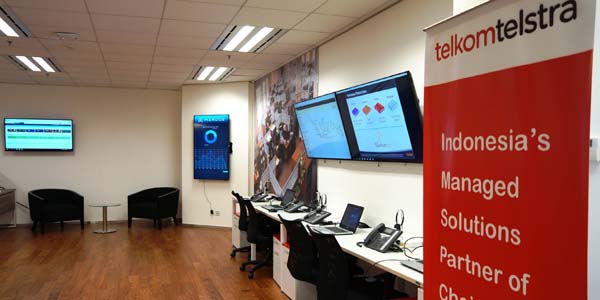 Alamat
47, Jl. Casablanca No.88, RT.14/RW.5, Menteng Dalam, Tebet, Kota Jakarta Selatan, Daerah Khusus Ibukota Jakarta
Jakarta Selatan 12870
DKI Jakarta
Lihat Lowongan Serupa Lainnya
Lihat Pelatihan yang Sesuai

Mohon maaf, pelatihan pada bidang ini belum tersedia